Vancouver pot pizza-maker wants to open in Toronto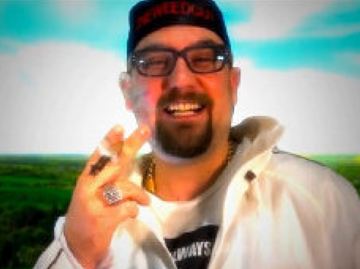 POT PIZZA
Mark Klokeid wants to open a Toronto location of his Mega iLL pizzeria, which serves pizzas infused with medical marijuana.
By Peter Edwards
Mark Klokeid has heard the jokes about his pizzeria and politely acknowledges the humour in them.
There's the one about how he's joint owner of what's billed as Canada's first pizzeria with marijuana as one of its ingredients.
Joint owner. Get it?
Or how the pizzas are double baked.
Now that he's planning to expand to Toronto over the next few months, Klokeid is starting to hear crack cocaine jokes, in reference to Mayor Rob Ford's drug problems.
Klokeid suffers through a re-telling of some of the quips with good humour, and then talks of how he's providing a needed medical service to people with legal prescriptions.
"We have federal patients here in Canada like myself," he said. "Where are we supposed to medicate?"
Klokeid has Type 1 diabetes and has undergone bone marrow transplants.
Since he set up shop a week before Christmas, he said he has been checked out by a variety of authorities, including police, and tobacco, health and environmental regulators.
"We're not trying to get shut down," he said. "We've been very open about what we do."
He prides himself on making a healthy product, with whole wheat, hemp heart pizza. (Hemp heart is made from shelled hemp seeds.)
The marijuana is either sprinkled on top, like a garnish, with a slightly fibery feel, or infused in oil.
In order to have a pot pizza at Mega iLL, you need to prove you are over 18 and produce a medical prescription.
Approved customers bring in their own medically-prescribed marijuana and hand it over too the cooks.
"There's not a bunch of weed lying around here."
Only the person with the prescription can eat the pizza, so you can't order an extra large pie and share it with your prescription-less friends.
There's also delivery service, but that only works for pot-free pizzas.
"We're not just selling weed pizza here," he says. "Ninety-eight per cent of our pizza is not medicated."
Klokeid got the idea from a trip to Cambodia, where marijuana infused pizzas are called "happy pizzas."
"They put it right on top."
The name "Mega iLL" comes in part from the previous tenant of their Vancouver location, whose business was called "Mega Grill."
"We painted over the 'g' and the 'r'," he said, then notes that "ill" is slang for what an older generation might call "cool."
"It makes sense for us," he says.
He gently steers the conversation to the health benefits of his pizza.
He notes that the most popular pie at the moment is The Rambo, which is a vegetarian pie with caramelized onions, artichokes, roasted red peppers, mushrooms, bruschetta and shaved parmesan cheese on a hemp heart crust.
"We really do have an awesome pizza outside of the weed thing."
He says he watches over pizza eaters as well, like a wise bartender quietly supervises customers.
"I understand people can't get baked and go drive," he says. "Do not drive if you have three slices of (medicated) pizza."
His pizzeria doesn't have a liquor license and he doesn't want one.
"We do not sell liquor or condone it," he says.
He said he plans to fly to Toronto next month to scout out locations for a pizzeria here.
"We're definitely going to expand," he said. "I really want to do Toronto. I love Toronto."
Torstar News Service
Article from TheSpec.com